Sambar / Rasam Powder is a fine powder made with a mixture of spices like coriander seeds, cumin seeds, fenugreek seeds, black pepper which is added to rasam or sambar to get a nice flavor.
There are many variations of sambar and rasam powders available in the market. There are different variations of this powder and based on different types of spices and dals used to make the powder, the taste of Sambar or Rasam will change.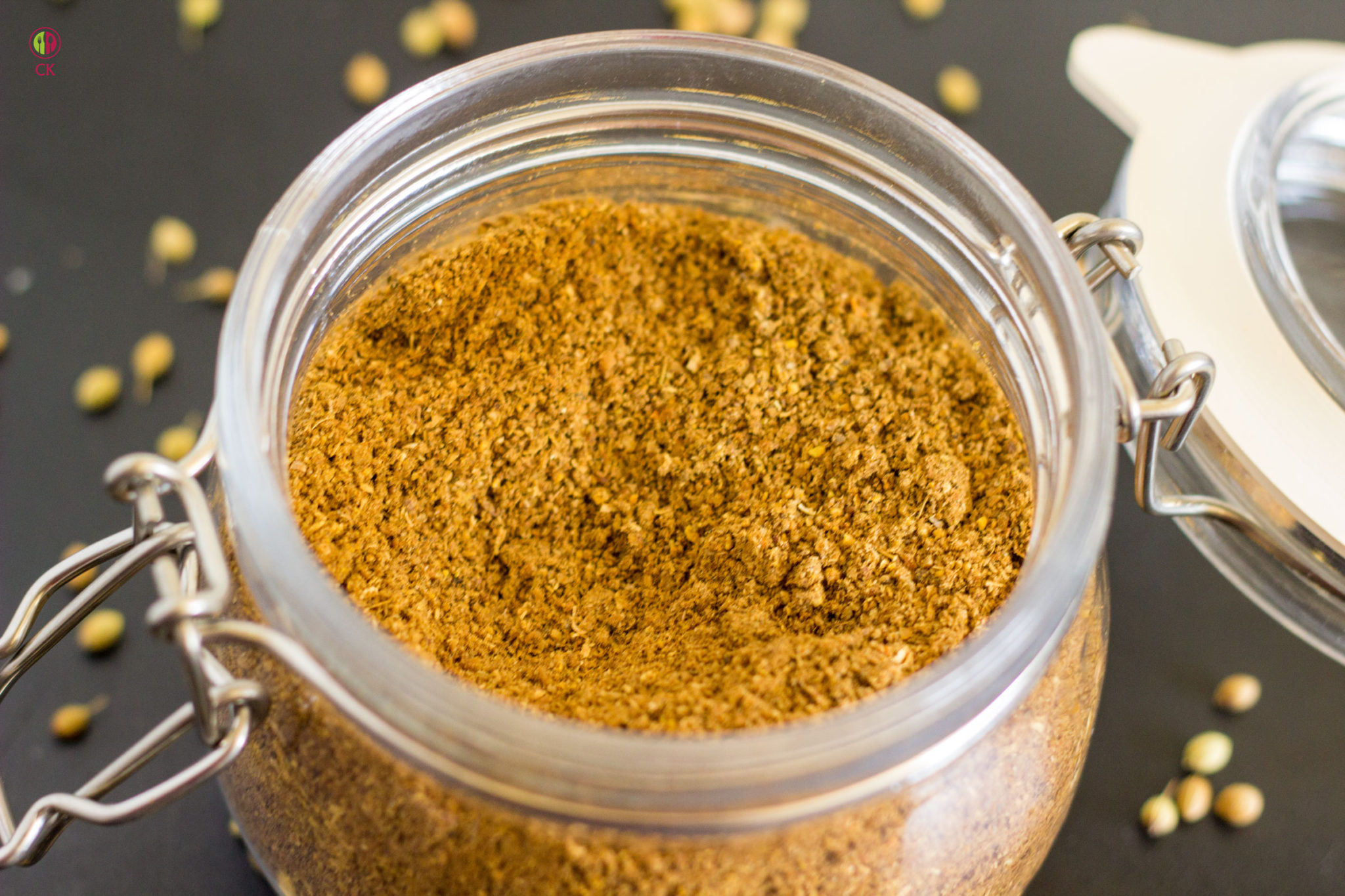 Today I am sharing with you a unique variety of powder which I have learned from my mother-in-law. Easy and takes very little time to prepare at home. Each batch of powder I prepare lasts me around 3-4 months. You can add this powder to either sambar or rasam. For rasam, we have to add one tablespoon of it and when comes to sambar, add two tablespoons of the powder.
How to make Sambar / Rasam powder:
1. In a frying pan, dry roast coriander seeds, cumin seeds, methi or fenugreek seeds, and black pepper separately till they turn aromatic.
2. Transfer them to a plate and cool them completely.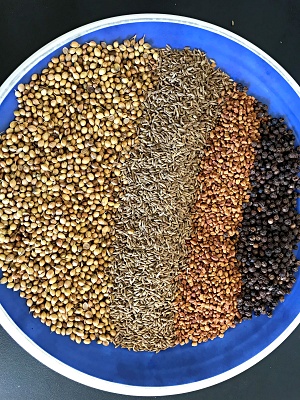 3. Add them to a blender.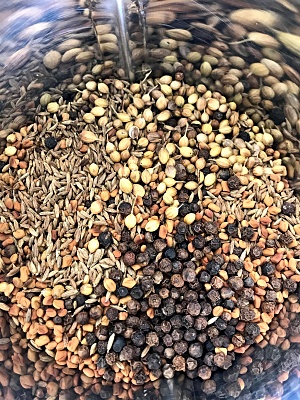 4. Pulse them to a fine powder. Cool it completely.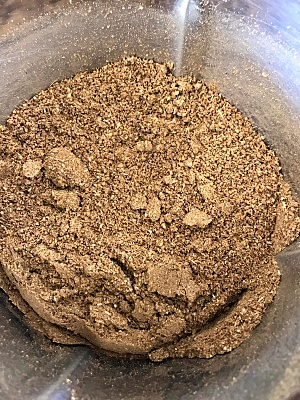 5. Store it in an airtight glass or plastic jar.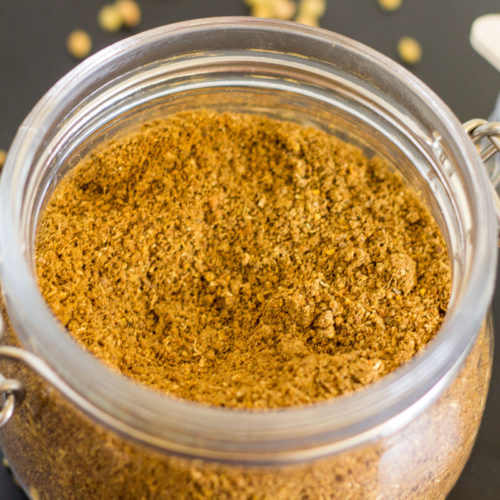 Sambar or Rasam Powder
Sambar or Rasam powder is a finely blended powder of a mixture of spices which gives a nice flavor to the sambar or rasam.
Ingredients
1

cup

Coriander Seeds

3/4

cup

Cumin Seeds

1/2

cup

Fenugreek or Methi Seeds

1/4

cup

Black Pepper
Instructions
Clean coriander seeds and cumin seeds.

Heat the frying pan and dry roast all the ingredients separately on a low flame until nicely roasted and turns aromatic.

Once roasted transfer them to a plate and cool them completely.

Now take all the roasted spices into a blender.

Pulse them to make a fine powder.

Cool it completely. Store it in an airtight container.