Cucumber Rollups with Cream Cheese recipe with detailed instructions. Cucumber rollups are healthy, easy to make, and perfect snacks for both kids and adults. Slice the cucumber into strips, carrots, tomatoes, and bell peppers (Red, Yellow, Orange) then roll them up by adding cream cheese. If you do not like cream cheese, you can replace cream cheese with hummus or Greek yogurt.
Bored with eating vegetables, try these rollups, and make your family eat healthy snacks. The fresh veggies give a nice crunchy texture with cream cheese playing the prefect binding agent which creamy. You can taste different flavors in each bite and get a nice flavor from cream cheese or hummus.
Are kids not eating vegetables? Looking for a healthy snack? Cucumber rollups are just perfect.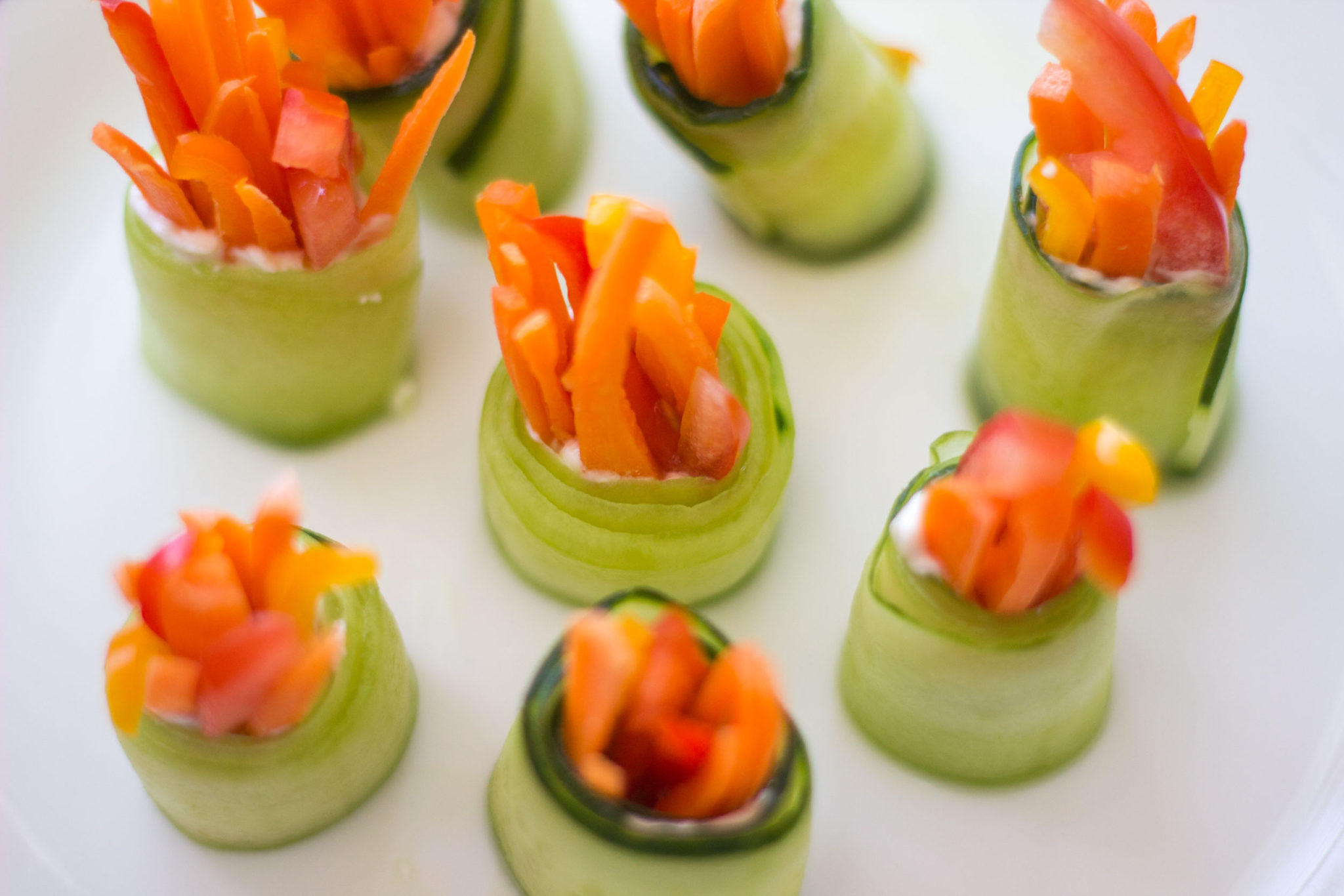 Make these cucumber rolls and serve them. I am sure kids will love it. This is a perfect little snack for diabetics as these make them feel full without any spikes of blood sugar. According to the American Diabetes Association, all diabetics should have at least 3-5 servings of non-starchy vegetables which include cucumber, carrots, tomatoes.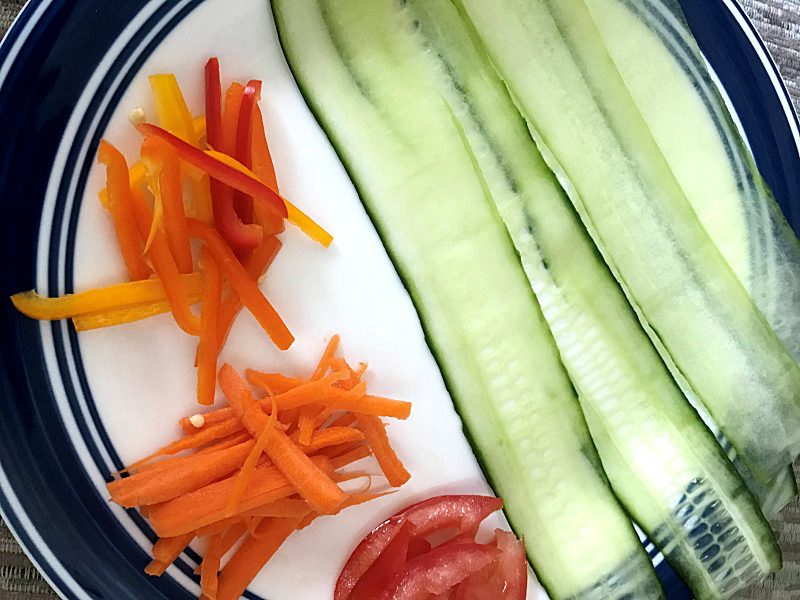 How to make delicious cucumber rollups
What all you need?
Cucumber
Carrots
Bell Peppers (Mixed colors)
Tomato
Cream Cheese or Hummus
First, make sure to wash all the vegetables thoroughly before chopping.
Steps:
Peel the cucumber into thin strips using a vegetable peeler.
Gently spread the cream cheese over each cucumber strip.
Now take a handful of mixed veggies and place them at one of the corners of the cucumber.
Start rolling cucumber by holding the veggies, place it on a serving plate.
Serve them cool.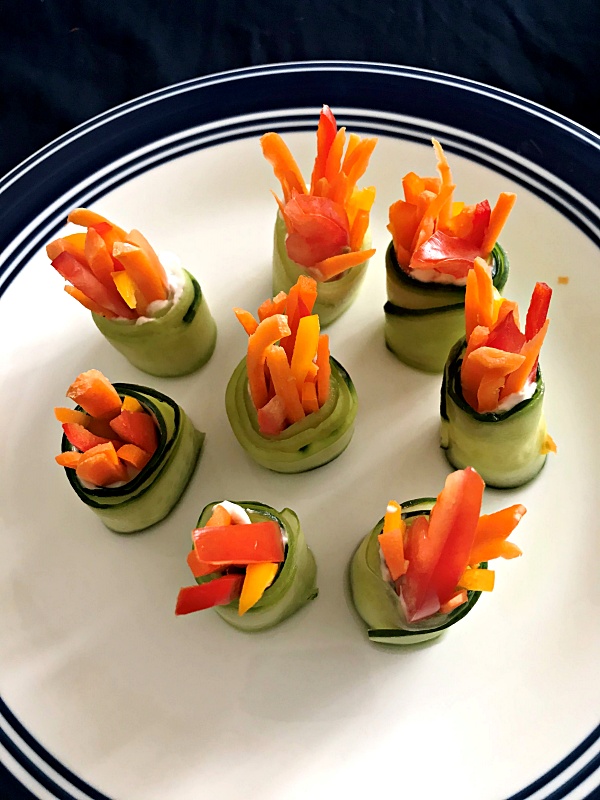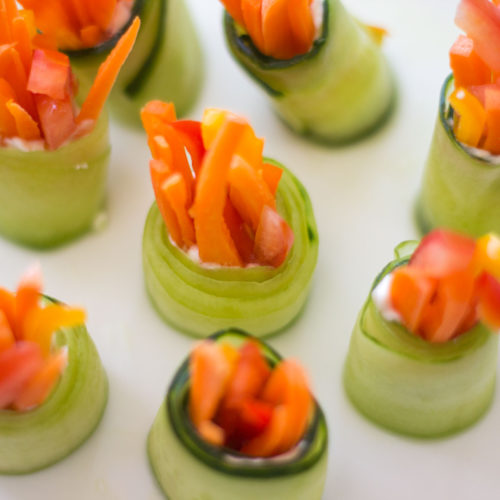 Cucumber Rolls
Vegetables and cream cheese wrapped in Cucumber slices
Ingredients
1

medium

Cucumber

1/4

cup

Cream Cheese

1/2

cup

Sliced Carrot

1/4

cup

Sliced Tomato

1/4

cup

Sliced Bell peppers ( Red, Yellow, Orange)
Instructions
Cool the cream cheese to room temperature, soften it with a spoon and keep aside.

Wash and dry the cucumber. Using a vegetable peeler, slice the cucumber into thin strips.

Slice the carrots, tomato, and bell peppers.

Spread a little bit of cream cheese over the cucumber strips, place a handful of mixed veggies at one end of the cucumber.