Andhra Chepala Pulusu Recipe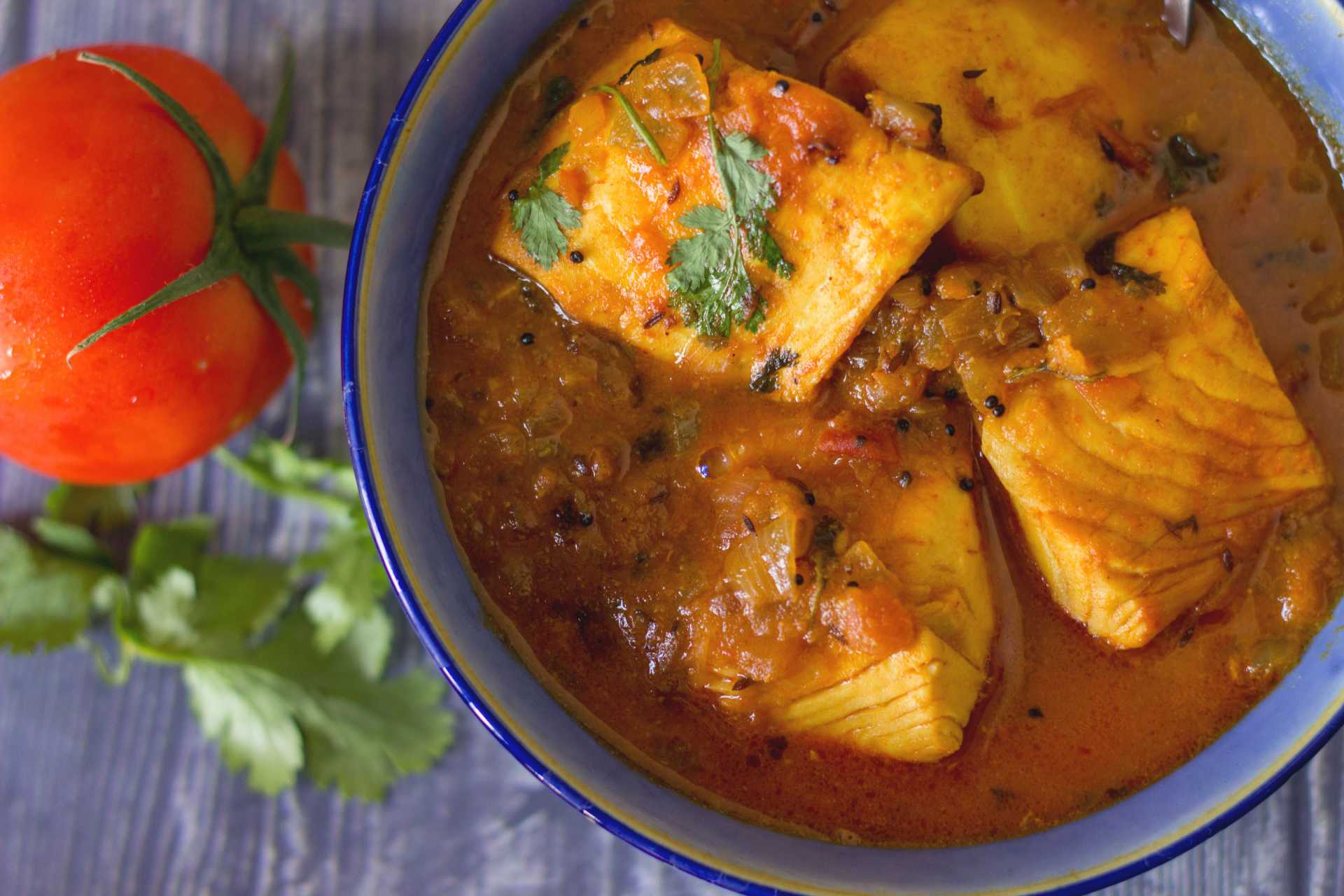 Andhra Chepala Pulusu is an authentic south Indian recipe that is very tasty, juicy, spicy, and tangy. Pulusu gets it tanginess from tamarind juice, Onions are cooked in tamarind juice with spices and a little bit of jaggery. There are many types of pulusu recipes like fish pulusu, egg pulusu. Not only non-veg, but we can also make very tasty vegetarian varieties like Bendakaya (okra or ladies finger), Brinjal, Bitter gourd, Bottle gourd, and so on.
Today I am sharing my mom's recipes for Andhra Chapala pulusu in easy to understand and simple steps. My daughter loves the pulusu recipes. Please try the recipe and let us know how it comes up.
Whenever we get fish, we make fish 3 ways
Chepala Pulusu (Current recipe)
We eat the iguru and vepudu on the same day but we reverse pulusu for the next day. Pulusu is so flavorful when we eat it after 3-4 hrs after preparing or the following day. The fish pieces will nicely get the tangy and spicy flavor.
Don't forget to check out these other pulusu recipes :
Bendakaya Pulusu or Okra Pulusu Recipe
Kodi Guddu Pulusu or Egg Pulusu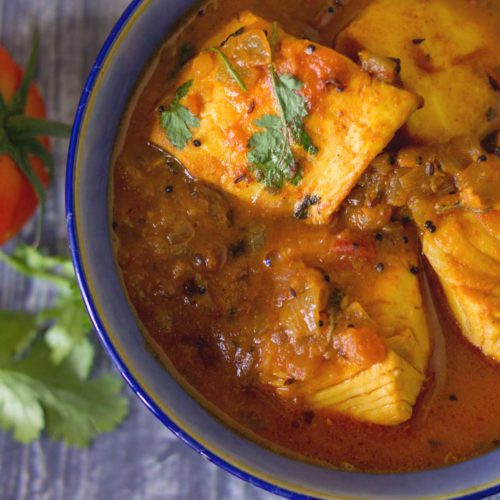 Fish Pulusu
Fish pulusu is a spicy, tangy super tasty traditional Andhra recipe where fish pieces are cooked with onions, tomato and tamarind juice.
Ingredients
500

gms

Fish pieces (bone or boneless)

2

large

Onions (Finely chopped)

1

large

Tomato (finely chopped or puree)

1

cup

Tamarind Juice

1 or 2

Green chilies (sliced)

1

tsp

Ginger Garlic paste

2

tbsp

Coriander Leaves

1

tbsp

Chilli Powder

1/2

tbsp

Turmeric Powder

1

tbsp

Coriander Powder

1

tsp

Cumin Powder

Salt as per your taste
For Tempering
1

tsp

Mustard seeds

1/2

tsp

Cumin Seeds

1/4

tsp

Fenugreek Seeds

2

Red chilies

3-4

tbsp

Oil
Instructions
Cleaning the fish
Here I am using skinless boneless fish. Wash off the fish with water and keep aside. if you are using fish with bone and skin, check out for any scales and remove them also remove any fins are attached to pieces or near the head of the fish. Wash off with water. Add rock salt to it and nicely coat the fish pieces then again wash off with water.
How to make tamarind juice
Take a big lime size tamarind and soak it in hot water for 10mins.

When the tamarind is soft, nicely squeeze the tamarind and extract the pulp.
How to make Fish Pulusu
Add oil to a heavy bottomed wide pan. When heated, add mustard seeds, cumin seeds when splutters, add fenugreek seeds and red chilies.

Now add the finely chopped onions and sauté a minute.

Add ginger garlic paste and green chilies and cook until the raw smell goes off.

Cook until onions are translucent.

Now add finely chopped tomatoes or puree. Here I am using finely chopped tomatoes.

Cover and took until the tomatoes are mushy.

Add turmeric, red chili powder, coriander powder, cumin powder and salt.

Mix well and cook for a minute or two.

Its the time to add our most important ingredient for pulusu is tamarind juice. Mix well.

Cover and cook on a medium low flame until the oil oozes out.

Add the fish pieces one by one and arrange them so that they are nicely dipped in the pulusu.

Carefully mix the pulusu and cook them for 3-4 mins. Do not over mix as the fish pieces will breakoff.

Sprinkle the chopped coriander leaves and switch off the flame.

Serve hot with white rice.