Pala Kova or Milk Cake is a very delicious creamy sweet recipe. This simple and delicious sweet is made by boiling whole/full cream milk on medium flame, reducing it to a creamy consistency, and adding sugar. Optionally we can Almond and Pista toppings to further elevate this sweet.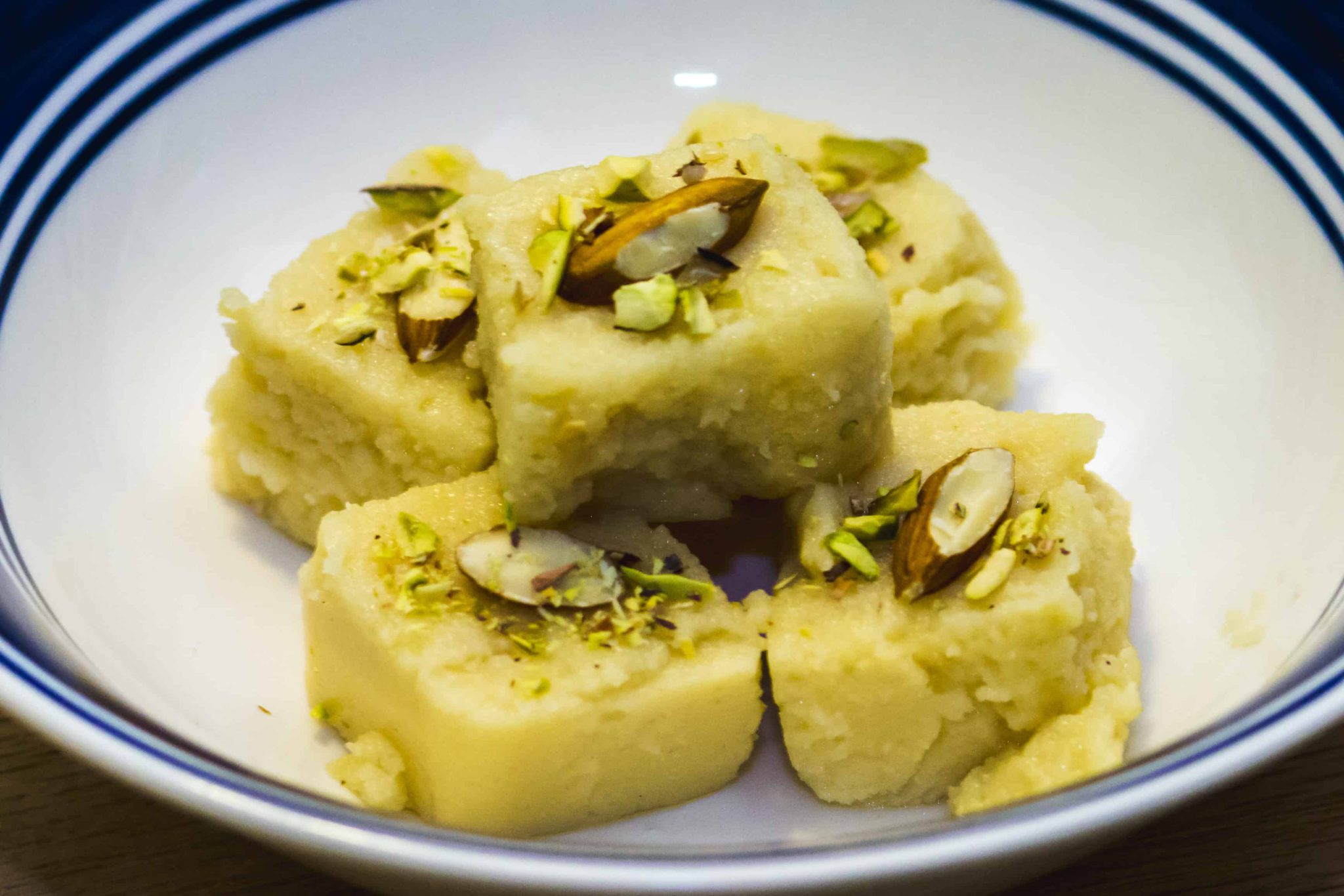 I recently made this yummy sweet on Diwali. It turned out to be perfect, all my friends and neighbors liked it a lot. This simple and humble sweet will give many exotic sweets to run for their money.
Today I am sharing you pala kova recipe with step by step instructions along with photos. Please try and let me know how it turned up!
Tip: Please keep stirring milk constantly for making perfect pala kova.
If you like sweets (btw I am a big fan of all sweets) ..please try out the below sweet recipes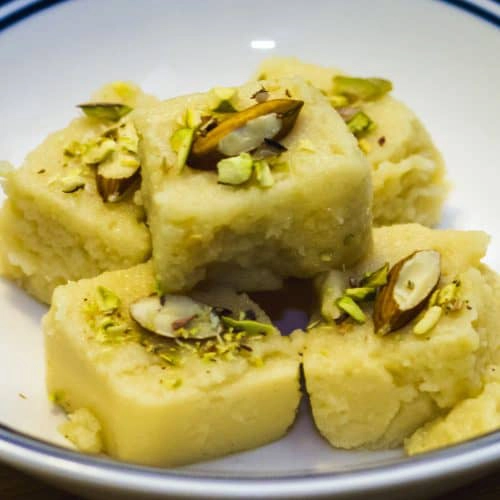 Pala Kova or Milk Cake
Pala kova is a delicious sweet recipe made with milk and sugar.
Ingredients
2

litres

Full cream milk

250

gms

Sugar

1

tsp

Cardamom Powder (optional)

1

tbsp

Ghee

1

tbsp

Lemon juice
Instructions
Take full cream milk in a thick bottomed vessel and heat it in a medium high flame. Keep stirring the milk so that milk will not stick to the bottom of the pan.

When the milk starts boiling, reduce the flame to medium low and keep on stirring.

When the milk starts reducing, add a tbsp of lemon juice to slightly curdle the milk. I like to curdle the milk as the kova gets the nice texture.

Keep on stirring the milk for every 2 mins. You can check the texture, as milk gets thickens and starts granulating.

When the milk gets reduced to half and thickens start adding sugar in batches.

I have added sugar in two batches. Keep stirring the milk continuously as there are more chances to stick on to the pan and burns.

Sugar starts melting and bubbles up, so stir the milk carefully with out burning your hands.

Add a tsp of cardamon powder and mix well. Adding cardamon powder is optional. You can skip this step of you don't like to add cardamom in kova.

When milk about to start separating from the pan, add a tbsp of ghee and mix well.

After stirring and stirring for an hour and more, finally milk gets thickened and forms a granulated, creamy mixture which is known as Kova and seperates from the edges of the pan.

Take a vessel and grease it with ghee. Here I have used bread pan. you can use any of the vessel.

Pour the kova mixture to the bread pan, level it.

Seal the top with the aluminum foil.

Also wrap it in a kitchen napkin or a towel at room temperature. You can also keep the bread pan in ice cold water.

Flip it over a plate and kova is nicely comes out of the pan.

Cut the kova into bitable pieces.

Garnish with Badam and Pistachio flakes. Serve warm or cold.