Recipe for making Bobbatlu | Puran Poli:
Bobbatlu is a popular Indian sweet prepared with Maida (all purpose flour) stuffed with mashed chana dal mixed with jaggery. Bobbatlu as it is known in Telugu speaking states has  different names in different regions of India. It is popularly known as Puran Poli in Maharastra, Holige in Karnataka and Obattu in Tamil Nadu. It is made on all major festivals, at marriages etc. Here I am sharing you the bobbattu recipe with step by step instructions along with photos.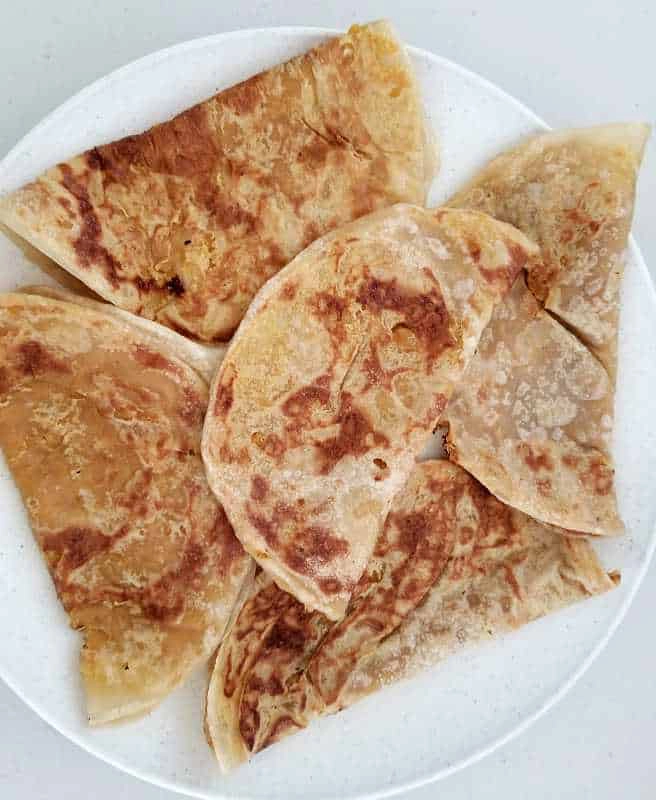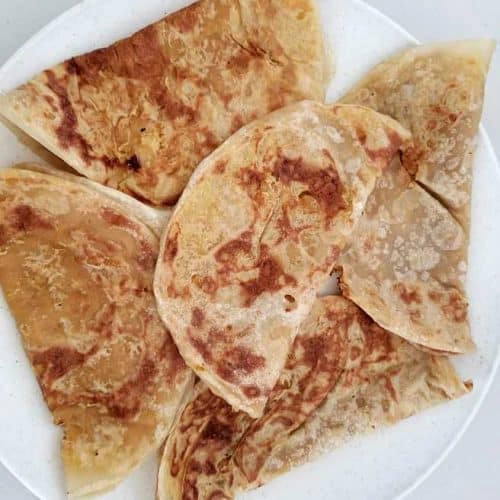 Bobbattu | Puran Poli
Ingredients
2

cups

Chana Dal

2

cups

Jaggery

2

pods

Cardamom

1

cup

All purpose flour or maida

1/4

tsp

Salt

1

cup

Oil or Ghee

1

sheet

Aluminum foil (optional)
Instructions
Stuffing or Purnam
Add the soaked chana dal to the pressure cooker, add water just to the level of dal and cook for 5-6 whistles.

Wash and soak chana dal for 2-3 hrs or overnight.

When the pressure goes off, remove the lid and mash the dal to make a fine paste. If there is any water, drain off the dal before mashing.

Keep stirring until the jaggery melts and all the water evaporates. Add cardamom powder and switch off the flame.

When the dal is cooled down completely. If you notice any traces of dal then add dal to the blender and make a fine paste.

Now make lemon size balls with the dal.
Dough
Take a cup of all purpose flour or maida, add salt.

Add required water and knead the flour to soft dough, add 2-3 tbsp of oil and keep aside.

After 2-3 hrs, the dough should have become very soft and smooth. If not just punch the dough with the wrist for 5mins or untill it becomes the soft and smooth.
How to make Bobbattu or Puran Poli
Take the same sized dough and flatten on the aluminum foil.

Place the prepared ball of purnam or stuffing at the center of the flattened dough.

Bring the edges together so that the purnam or stuffing is completely covered with the dough.

Take off the excess dough securing the purnam.

Pour 1/4th tbsp of oil on the stuffed ball and roll it circularly till it becomes thin. If you want you can also roll with roller pin. Here I have rolled it by hand itself.

Heat the pan, add 1 tsp of oil or ghee and invert the foil over the pan and slowly pull the rolled bobbattu on to the pan and foil in opposite direction.

Fry the bobbattu till it turns golden on medium flame and flip over.

When the bobbattu turns golden on both sides, transfer to plate and serve hot.