Instant Cold Coffee
More than half the population in this world start their day with Coffee. Traditionally,  in India, Coffee is served hot. But it can be served either hot or cold. On hot days esp during summer, cold coffee will not only cool you down but also you also get your dosage of caffeine to power you through the day. My husband is a big fan of Coffee day cold coffee. I prepared instant cold coffee at home using the below recipe and my husband loves it.  I have used Nestle's Nescafe and Hershey's chocolate syrup in this recipe. But you can use any instant coffee powder of your liking. Today I am sharing the simple cold coffee recipe.
Quick Steps: 
Add whole milk, Nescafe coffee powder, sugar to blender and Whip the ingredients to create a foamy delicious cold coffee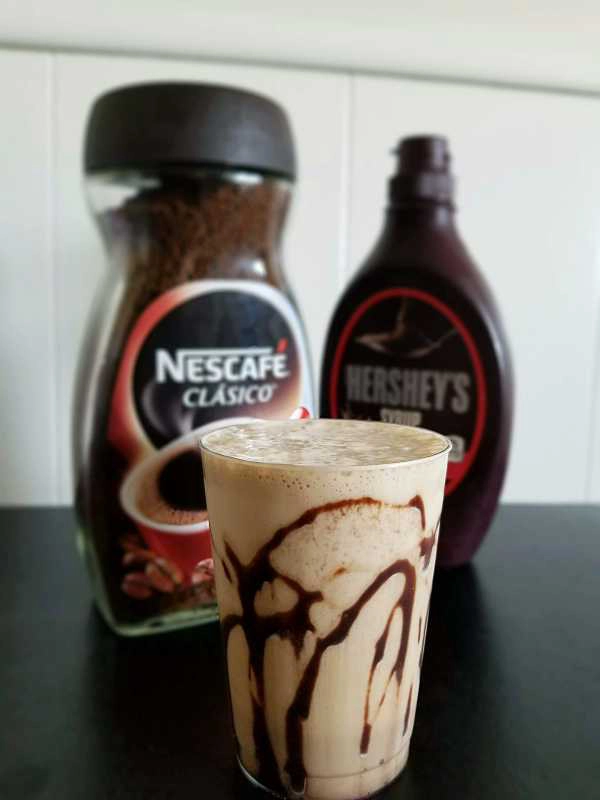 Detailed Steps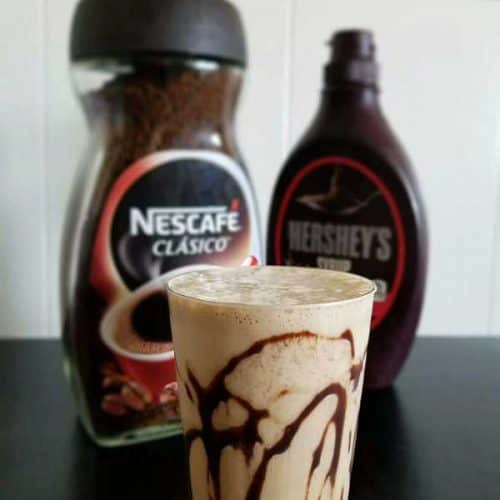 Cold Coffee
Ingredients
1

cup

Whole Milk (cold)

1

tbsp

Nescafe Instant Coffee Powder

1

tbsp

Sugar or as per your taste

1

tbsp

Hershey's Chocolate Syrup (Optional)
Instructions
Take a blender and add coffee powder, sugar, and milk. Whip all the ingredients for 3-4minutes so that the sugar is nicely dissolved and coffee powder is evenly mixed.

Take a serving glass pour a tbsp of chocolate syrup over the edges and pour the blended coffee.
Note:
You can use any of the instant coffee powder.
Chocolate syrup is optional. If you don't like chocolate, you can avoid this.